Summer in Grandi Giardini Italiani
The summer events in the gardens of the network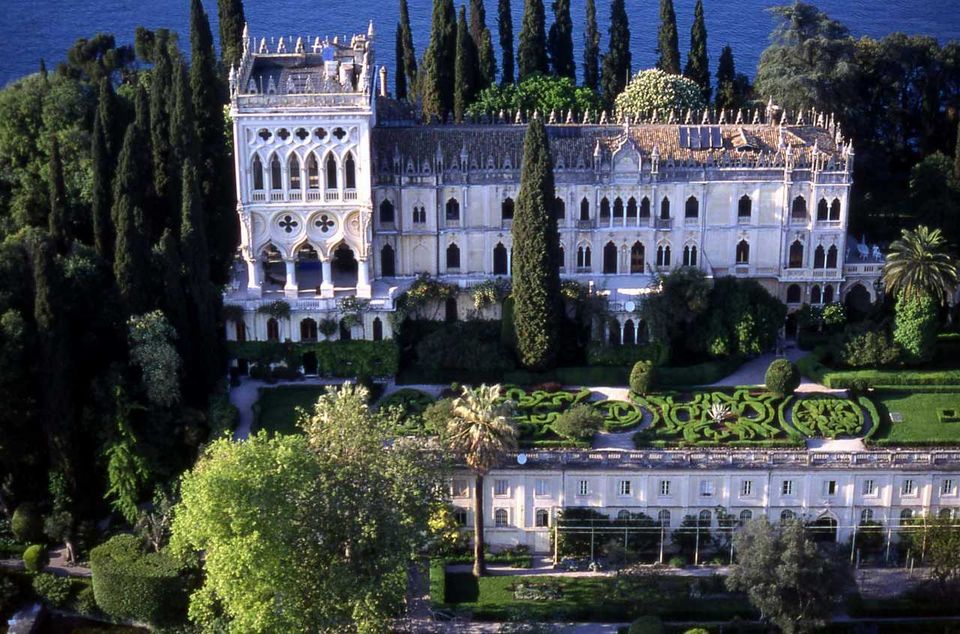 It will be a summer full of events planned in the Grandi Giardini Italiani. From the north to the south of the Peninsula, the network of the most beautiful parks created in Italy offer a rich calendar of initiatives to live in the summer evenings.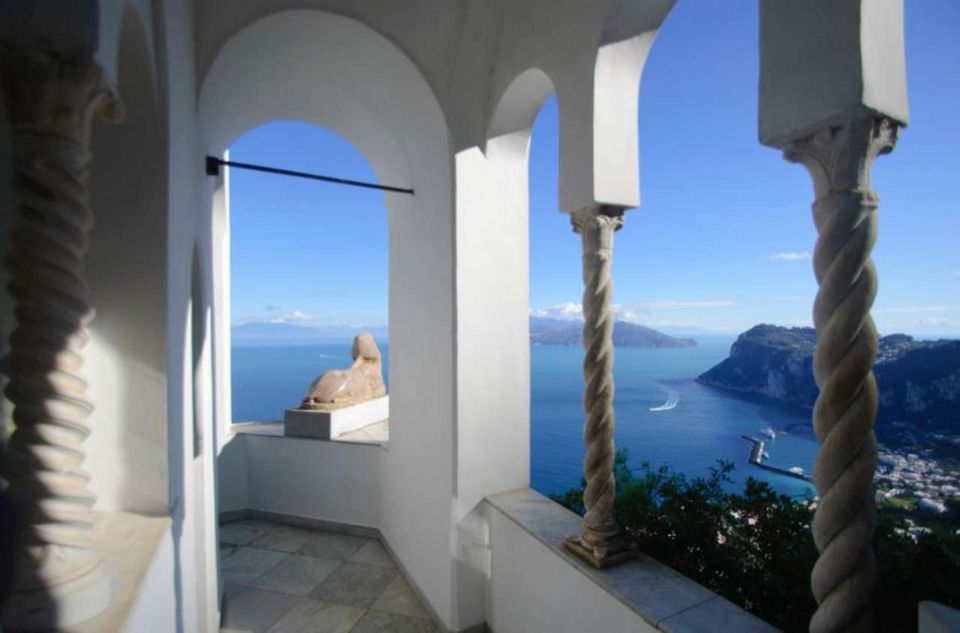 The events in the Grandi Giardini Italiani in the Northen Italy
PIEMONTE
Giardini Botanici di Villa Taranto (Verbania- Pallanza, VB):
Villa Taranto Brunch
Reggia di Venaria Reale (Venaria Reale, TO):
Caravaggio Experience
, 18 marzo – 1 ottobre;
Summer Evenings at the Palace
, from 30 June to 26 August; Exhibition
Giovanni Boldini
, 29 July– 28 January 2018
Oasi Zegna (Trivero, BI):
Star gazing
, 10 August;
Weekend Digital Detox
Castello di Miradolo (San Secondo Pienrolo, TO):
Invito al Parco
, from 16 July to 24 September
LOMBARDIA
Villa Carlotta (Tremezzina, CO):
Tremezzina Music Festival 16° edizione
, 11 August;
Mostra Perle di vetro
, from 5 August to 24 September;
II parte del ciclo delle 32 Sonate di Beethoven
, 5/9/16/30 September
Isola del Garda (San Felice del Benaco, BS):
Summer Concerts
, up to October 1st;
Aperijazz
, from 3 August to 12 September
Crespi Bonsai Museum (San Lorenzo di Parabiago, MI):
Crespi Cup 2017, 12° Raduno Internazionale del Bonsai & Suiseki
, 15 – 17 September
Il Vittoriale degli Italiani (Gardone Riviera, BS):
Notturnale. Evening guided tours to the Vate House Museum
Villa Erba (Cernobbio, CO):
Orticolario 2017
, from 29 September to 1 October
Villa Arconati (Castellazzo di Bollate, MI):
Birra in Villa
, from 9 June to 22 September;
Delizie in Villa
, September 2017
Parco Nocivelli (Verolanuova, BS):
Forever Young
, from 11 June to 3 Sepetmber
Rocca di Lonato del Garda (Lonato del Garda, BS):
Lonato in Festival
, from 3 to 6 August
Villa Monastero (Varenna, CO): exhibition
Paesaggio e lavoro, scene di vita quotidiana
, from 1 July to 3 Sepetmber;
Festival Tra lago e monti 2017: due concerti a Villa Monastero
, from 25 August to 9 September
TRENTINO ALTO ADIGE
Giardini di Castel Trauttmansdorff (Merano, BZ):
World Music Festival
Arte Sella (Borgovalsugana, TN):
Onishi Yasuaki "Reverse of Volume"
, maggio 2017- maggio 2018;
Fucina Gialla
, 3 August;
Fucina Rossa
, 16 – 17 September
Parco delle Terme di Levico (Levico Terme, TN):
Vivere il Parco 2017
VENETO
Castello di San Pelagio (Due Carrare, PD):
Tribute to Gabriele D'Annunzio
, 9 August;
Night at the Museum. Escape from labyrinth]
, from 28 July to 29 September;
Notte al museo
, 23 August;
Night at the museum. Strolling among the stars. A night path in the park of the castle
, 8 September
Giardino Barbarigo Pizzoni Ardemani (Valsanzibio di Galzignano Terme, PD):
Tour guided at the sunset
, 27/28/29 July;
Theatrical walks
, 29/30 July
Parco Giardino Sigurtà (Valeggio sul Mincio, VR):
Concert: Le stelle della Lirica
, 14 August;
The Cosplay's Magic World
, 3 September;
Campionato mondiale endurance Junior 2017
, 23 September
LIGURIA
La Cervara, Abbazia di San Girolamo al Monte di Portofino (Santa Margherita Ligure, GE):
Tour guided
. On the 1st and 3rd Sunday of the month you can visit the Cloister, the Italian Garden, the Church of San Girolamo. (Next visits 6 and 20 August, 3 and 17 September)
Villa Serra (Sant'Olcese, GE):
Apericena musicali
. Saturday 2 September: I TEMPO PERSO and Saturday, 23 September: TRIBUTE ON A BRUCE SPRINGSTEEN
Giardini Botanici Hanbury (Loc. La Mortola - Ventimiglia, IM):
150° Anniversario della fondazione dei Giardini Botanici Hanbury 1867-2017
;
HANBURYcheSPETTACOLO 2017!
, from 15 lJuly to 16 September. Summer events in collaboration with ''Associazione Culturale Liber Theatrum di Ventimiglia''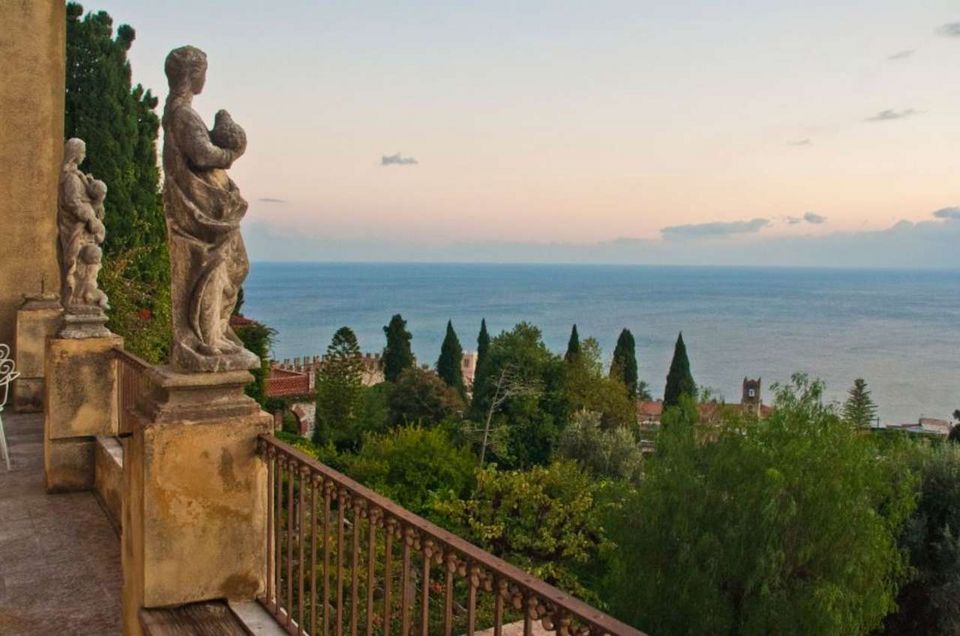 The events in the Grandi Giardini Italiani in the south center Italy
EMILIA ROMAGNA
Villa La Babina (Sasso Morelli - Imola, BO):
Festa del contadino CLAI
, 9-10 September
Palazzo Fantini (Tredozio, FC):
VIII Premio alla carriera Erf a Ramin Bahrami
, 6 August
Labirinto della Masone (Fontanellato, PR):
Carlo Mattioli
from 27 May al 24 September;
Under the Bamboo Tree
, 23/24 September
TOSCANA
Villa Bardini (Firenze):
Concerti Sorsi di musica
, dal 4 aprile al 1 agosto;
Bambini al Bardini
, from 2 to 16 September
Giardino di Boboli (Firenze):
Domenica al museo
Giardino Storico Garzoni (Collodi, PT):
Next opening of the Butterfly House
, March, 1st to November 2nd
Villa Reale di Marlia (Capannori, LU):
Il '700 rivive con i Tableaux Vivant
, 17 September
Parco di Pinocchio (Collodi, PT):
Pinocchio by Giampaolo Talani
, until to 27 August
CITTA' DEL VATICANO
Giardini Vaticani:
Ville Pontificie Train
Ville Pontificie di Castel Gandolfo:
Ville Pontificie Train
LAZIO
Villa d'Este a Tivoli (Tivoli, RM):
Domenica al museo
;
Tivoli Chiama 2017
(giovedì 27 luglio, Sabina Guzzanti - Come ne venimmo fuori e sabato 29 luglio, Acrobati Sonics - Meraviglia);
Special Evening Openings
, 5/10/11/12/15/18/19/26 August; 2/9/22 September
Giardini di Palazzo Farnese (Caprarola, VT):
Domenica al museo
(The park is closed, only the palace can be visited)
Villa Lante (Loc. Bagnaia - VT):
Domenica al museo
CAMPANIA
Giardini La Mortella (Forio D'Ischia, NA) :
Incontri musicali
, from April 1st to July 30
Parco Idrotermale del Negombo (Isola d'Ischia, NA):
Ischia Safari
, 17-18-19 September
Reggia di Caserta (Caserta):
Domenica al museo
;
I porti del Re. Jacob Philipp Hackert dalla Reggia di Caserta al Castello di Gallipoli
, 20 maggio – 5 novembre;
Summer nights in the court of Vanvitelli
, from 30 June al 23 September
Villa San Michele (Isola di Capri, NA):
Concerts at the sunset in Villa
, from 23 June to 18 August
SICILIA
Casa Pennisi (Acireale, CT):
Villa Pennisi in Musica
, from 1 to 13 August
Orto Botanico di Palermo (Palermo):
Zagara d'autunno
, from 22 to 24 September
Fondazione La Verde La Malfa (San Giovanni La Punta, CT):
Rosso Guttuso
, from19 June al 5 November