VIVERE IL PARCO 2017
Events and initiatives in the most important historical park of the Province of Trento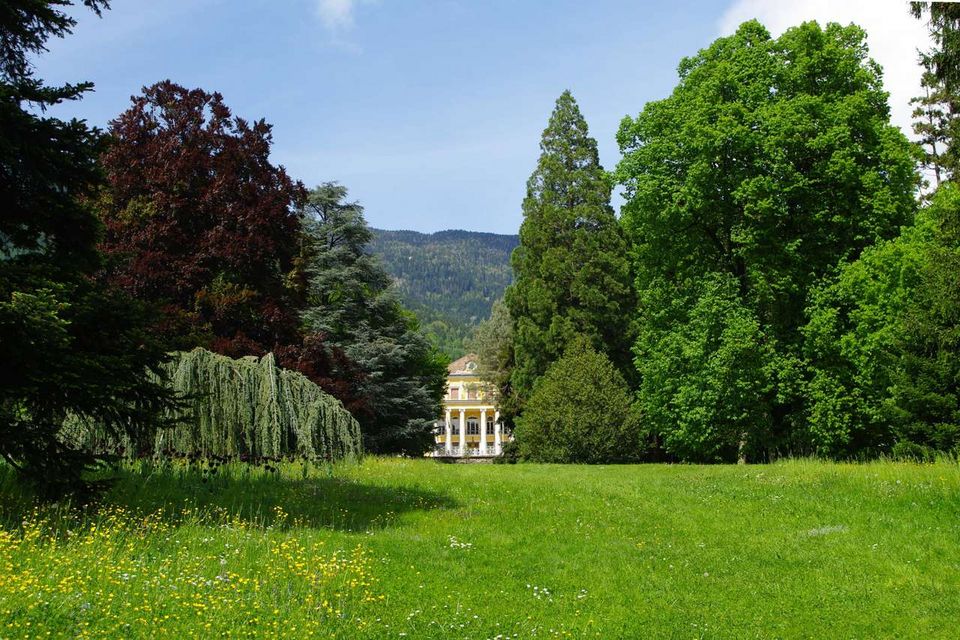 With its thirteen hectares of parkland and around 570 majestic trees,
Levico Spa Park
is the most important historic park in the province of Trento. Its history dates back to the end of the 19th century and is closely linked to the establishment of Lévico Terme as a spa town of European standing.
The project drawn up by the German landscape gardener Georg Ziehl (1873 - 1953) transformed an area of countryside where a large hotel was sited, together with its accompanying treatment centres, into an extensive parkland site enhanced by a range of tree species; a Kurort combing spa treatments with walks, heliotherapy and relaxation.
In the summer the
Levico SpA Park
is animated by several events and initiatives to discover the beauty of the botanical garden.
Let's discover the
Live the Park
new edition together.
Botanical visit to the Levico Spa Park
From 20 June to 5 septmber, every Tuesday, it is possible to participate at guided tour of the garden. The participation is free and reservation is required.

Free admission
Registration by 12.30 am on the day of the activity at 0461 727700
Meeting at 4pm at the main entrance of the park, Viale Rovigo

In case of bad weather the activity is canceled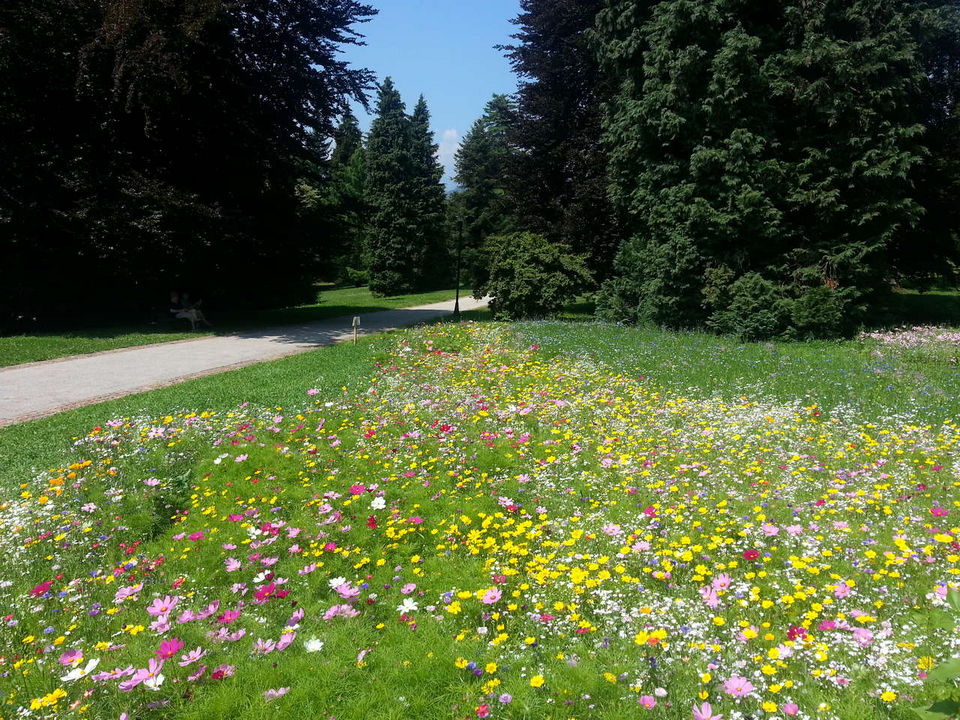 Labs are aimed at all those who want to relax in direct contact with nature and who wish to try out didactic activities by rediscovering their naturalistic and artistic veins.

Friday, June 23
RIMEDI NATURALI PER UN'ESTATE SENZA FASTIDI!
Grandmother's classic remedies to move mosquitoes and other annoying insects
What to bring: 1/4 liter of alcohol 90° from kitchen
By Michela Luise

Friday, July 7th
LAVALI CON L'ACQUA? LEVALI DALL'ACQUA!
Self-production of soap and detergents for the person and for one
a more natural and ecological home
What to bring: plastic jar (ricotta or yogurt type)
By Michela Luise

17/18/19 July
ATTIVA LA MENTE CON I GIOCHI ENIGMISTICI
An introduction to the world of classic enigmism
By Maurizio Cristini

Friday, July 21
CUCINARE CON LE ERBE
Simple preparation and culinary transformation of flowers and herbs
cultivated and spontaneous for a ligth cusine.
What to bring: Small glass jars
By Michela Luise

Tuesday 25 and Wednesday, July 26
LABORATORIO DI ACQUARELLO: LA NATURA CHE SI COLORA
Here is a painting workshop where every one of our emotions can color the world around us in a different way, listening to our inner world.
Materials provided by the organization
Edited by Claudia Fabbri

Friday, 4 August
DEODORANTI E PROFUMA AMBIENTI FAI DA TE
Systems for making deodorants are varied, simple, economical and, above all, harmless to health and the environment.
What to bring: 33 cc bottles
By Michela Luis

7/8/9 August
ATTIVA LA MENTE CON I GIOCHI ENIGMISTICI
An introduction to the world of classic enigmism.
By Maurizio Cristini

Friday, 25 August
AROMATIC SEASONS, VEGETABLE DADO, FRUIT ACET
In the kitchen small preparations to enhance our dishes
for a lightweight cousine.
What to bring: 125 cc jars
By Michela Luise

Friday, September 22
WASHING WITH WATER? WATER LEAVES!
Self-production of soap and detergents for the person and for
a more natural and ecological home.
What to bring: plastic jar (ricotta or yogurt type)
Edited by Michela Luise



Free participation
Subscritions by the day before the beginning of the course
At APT Valsugana tel. 0461 727700 - tel. 0461 706824
info@visitvalsugana.it
Meeting at the Park Greenhouse
The lab starts at 3:30 pm and it finishes about 2,5 hours later
Labs are aimed at children and teenagers aged 6 to 10 by Maddalena Natalicchio.

Thursday, July 27
L'ORTO? STRANO MA VERO
Discovering the yellow salad flowers, the rainbow potatoes, the food under the ground, and the pizza garden know!

Thursday, 3 August
RIMEDI IN CARTONE
Natural remedies for perfuming the environment

Thursday, 10 August
L'ORTO VEDO NON VEDO
The garden is full of wonders that our distracted eyes fail to notice

Thursday, 17 August
L'ORTO? STRANO MA VERO
Discovering the yellow salad flowers, the rainbow potatoes, the food under the ground, and the pizza garden know!


Max for15 participants, free admission
Subscritions by the day before the beginning of the course at APT Valsugana tel. 0461 727700 - tel. 0461 706824
Meeting at the Park Greenhouse
The lab starts at 3:30pm and it finishes about 2 hours later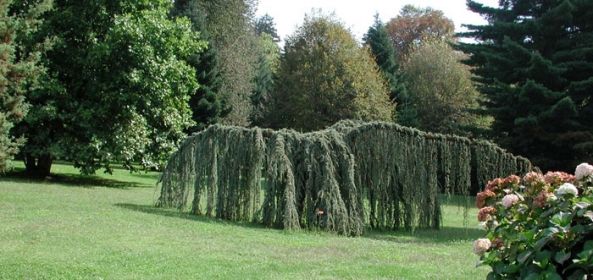 A musical itinerary between different genres and styles. Concerts designed to bring sounds among the trees and flowers of the park, where music is offered in full harmony with the surrounding natural environment.
The concerts are held at the ''sequoia'' installation at the main entrance of the park, in the event of bad weather in the park.

Friday, June 16, 9pm
BALTIC TRIO
Max De Aloe Baltic Trio presents VALO
Max De Aloe, chromatic harmony and accordion
Niklas Winter, guitar
Jesper Bodilsen, double bass

Saturday, July 15, 9pm
INVENTIO
Marco Ambrosini & Jean-Louis Matinier
Special Guest: Angela Ambrosini e Daniele Di Bonaventura
Marco Ambrosini, nyckelharpa
Jean-Louis Matinier, accordion
Angela Ambrosini, nyckelharpa

Thursday, July 20, 6pm
UN PIANOFORTE NEL PARCO
Monica Maranelli, piano

Tuesday, July 25, 6pm
LIBERA-MENTE TRIO
Max De Aloe, chromatic harmony and accordion
Giuliano Cramerotti, guitars
Carlo La Manna, double bass

Wednesday, August 9, 6pm
MICHELE MARINI ORGANIC TRIO
Michele Marini, sax and clarinet
Lorenzo Frati, hammond and piano
Emiliano Barrella, drum and percussion

Friday, August 18, 6pm
TRIO AMARO
Roberto Segato, piano, synth
Giuliano Cramerotti, acoustic guitar
Carlo La Manna, double bass and narrative
Special Guest: Max De Aloe,chromatic harmonica and accordion

Friday, August 25, 6pm
TRIPLE STROKE TRIO
Alessandro Bianchini, vibraphon - percussion
Daniela Palma, marimba - percussion
Thomas Samonati, drums - percussion

Sunday, September 17, 6pm
GIOVANNI SOLLIMA IN CONCERTO
Giovanni Sollima, cello
Levico Terme Park
Viale Rovigo - 38056 Levico Terme (TN)
Tel. +39 0461 706824

Vivere il Parco 2017, from June 20 to September 22, 2017
Botanical visit to the Park, every Tuesday from 20 June to 5 September
Labs for adults, every Friday, from 23 June to 22 September
Labs for children, every Thursday, July 13 to August 17
Concerts ''Parco di Note'', from June 16 to September 17